Before Café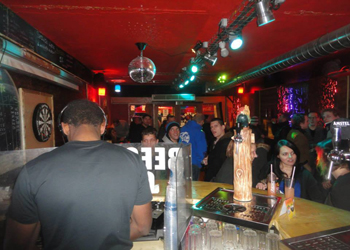 Galerie photos
This is the place not to be missed so that your stay in Les Arcs is successful !!!

There are always some things happening there.

Jean-Pierre, the master of the Before, great regular of the festive evenings makes everything so that you spend a pleasant moment in his establishment.

The team welcomes you every day after the ski from 16h with his homemade cocktail card and Happy Hours and accompanies you for great evenings of madness orchestrated by Dj, Live Band, Sound system or others.

From the return of the ski, a stop at the Before Café is essential, beers, cocktails, small "snack", tapas, sports broadcasts live live in a "wildly sporty" atmosphere.

Happy hour, we taste everything, a choice of beers, homemade cocktails, the meters of Tequila, Génépi, Vodka ....

It's now time to party, theme parties (girl party, disguise, dance party), Karaoke, let go!
AIE AIE AIE !!!

It is rare to meet cocks, horses, in short bizarre beings.

Regularly, you will attend live concerts, DJ sets, saxophone ... .. All in a healthy atmosphere with warmth and good humor.

The Before Café, an address not to be missed on Arc 1800 at Les Villards, Place Basse.
Info
- Seven days a week
-
- Open Winter-Summer
- From 16h to 2h in the morning
- Pub - Bar
- Sports broadcasts
- Theme nights
- Karaoke
- DJ Live



Les plus
- Festive atmosphere
- Simplicity and welcome of the boss
- Parties
- Cocktails
- Live Music & Dj